We compose narrative film scores.
Spiky Blimp Reel 2017
Mission Improbable
Original video from "Mann vs. Machine" from Team Fortress 2. © Valve Corporation
Movimiento
Floating
Zen Garden
originally the Addy-winning score for Kaiser Permanente software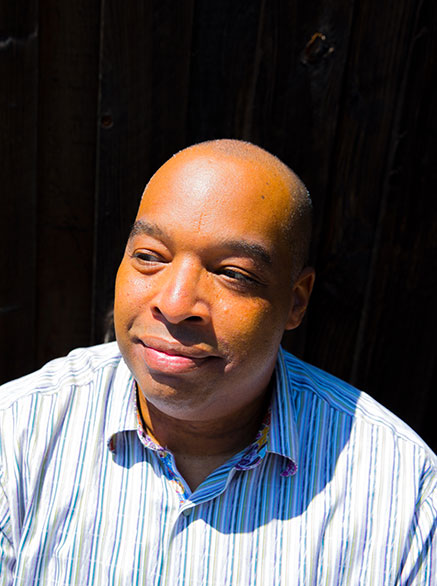 Mark Montgomery French
Although my parents enrolled me in San Francisco's Conservatory of Music at the age of five, they balanced their love of classical with Motown, show tunes, post-bop jazz, and world music. Consequently I begin composing from fluid melodies and rhythmic emotions rather than from the inflexible walls of genre.
That early relationship with piano lessons led to learning how to play over 15 acoustic and electronic instruments, of which guitar is possibly my favorite. Depends on the day.
During the early '90s my group Endangered Species—featuring Spiky Blimp partner Sage Baggott—turned confounded Bay Area audiences into rabid ones, combining influences from Jane's Addiction to James Brown to King Crimson. Since then I've expanded my musical projects into multimedia ones. I wrote, directed and scored the jazz-noir short film mantis in 2004 which played festivals nationwide. In 2005 I began the blog Uppity Music, reflecting upon unsung Black departure albums and the covert racism of rock criticism. Always interested in the intersections of art and technology, I moved into full-time work as an Interactive Creative Director, composing for The Gap and winning a Silver Addy for Composition in 2006 for scoring the Kaiser Permanente Zen Garden Desktop Widget.
As the father of three boys, I represent the real life of many musicians today – someone who makes music in busy times and in crazy times, but who never stops making it. My latest solo release is "One is Exotic, Two is a Threat." reflecting the eclecticism and intelligence that have long been hallmarks of my work.
Currently I'm scoring for orchestras, string quintets, ambient Asian small combos, and looking forward to my next compositional challenge.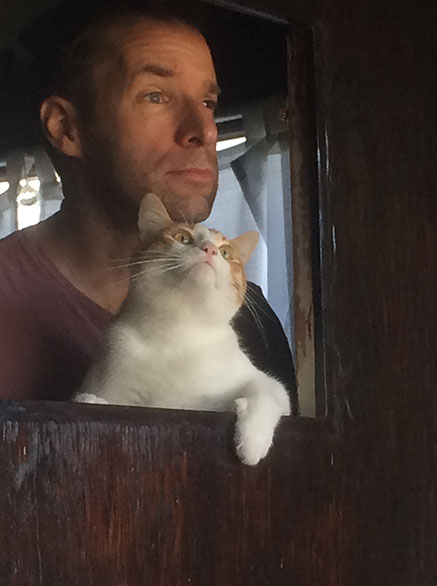 Sage Warne Baggott
I am a third-generation drummer who was raised in the California Bay Area and Austin, Texas. With a father in the music business, my early musical education consisted of hanging out in bars and nightclubs, ordering Shirley Temples and putting them on the band's tab, and watching and listening to a wide variety of musicians and musical styles, ranging from Western Swing and country to Zydeco, R&B, Tex-Mex, jazz and straight up rock and roll.
I studied classical percussion and music theory from an early age, and later switched to playing drum set and a lot of latin percussion. Today I compose and play many different styles of music, including orchestral, Afro-Cuban, Flamenco and jazz.
I have performed with many different bands and artists, including Cuban dance band Orquesta La Moderna Tradición, acapella choir Conspiracy of Beards, Oakland's Awesöme Orchestra Collective, Mexican-American roots band Los Cenzontles, Los Lobos guitarist/singer David Hidalgo, Tex-Mex accordionist Santiago Jimenez, Cuban percussionists Jesus Diaz, Roberto Borrell and Carlos Caro, famed songwriter and Beach Boys collaborator Van Dyke Parks, Flamenco performers La Tania, Chus Alonso, Alex Conde Carrasco, Carola Zertuche, Jesus Montoya, Clara Rodriguez and many more.
Currently I am focused on composing and orchestrating music for film, commercial projects and video games, working on my engineering and producing skills, practicing piano and guitar, and having a fun time building a lot of my own preamps, microphones, compressors, and other recording equipment.